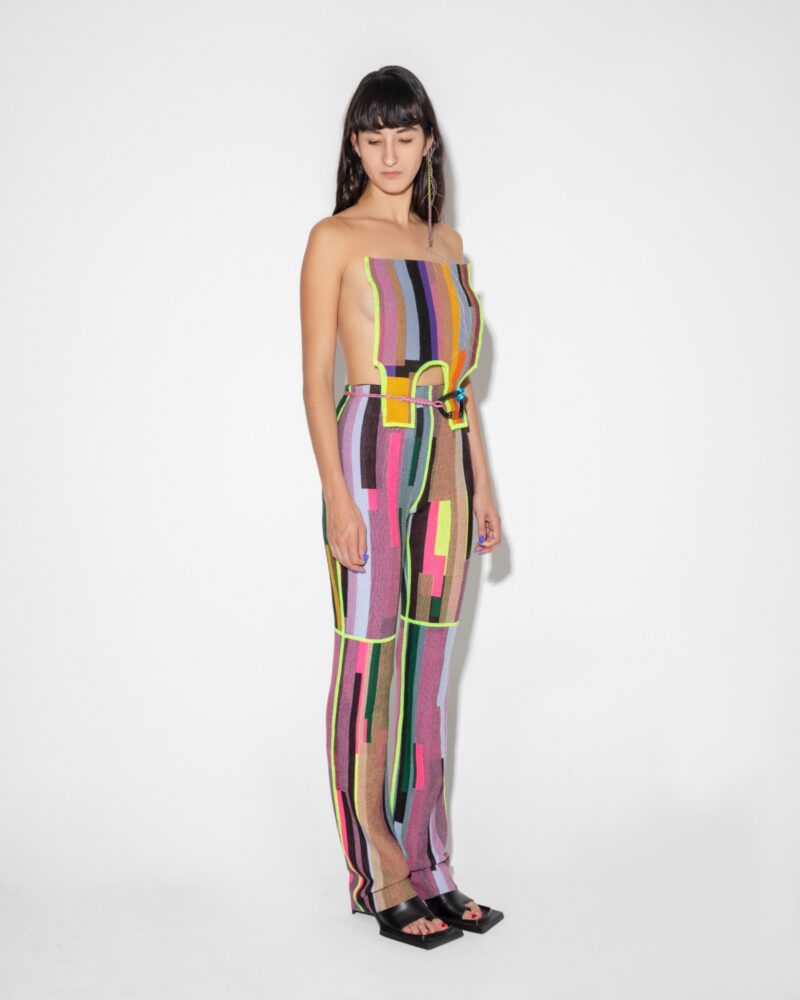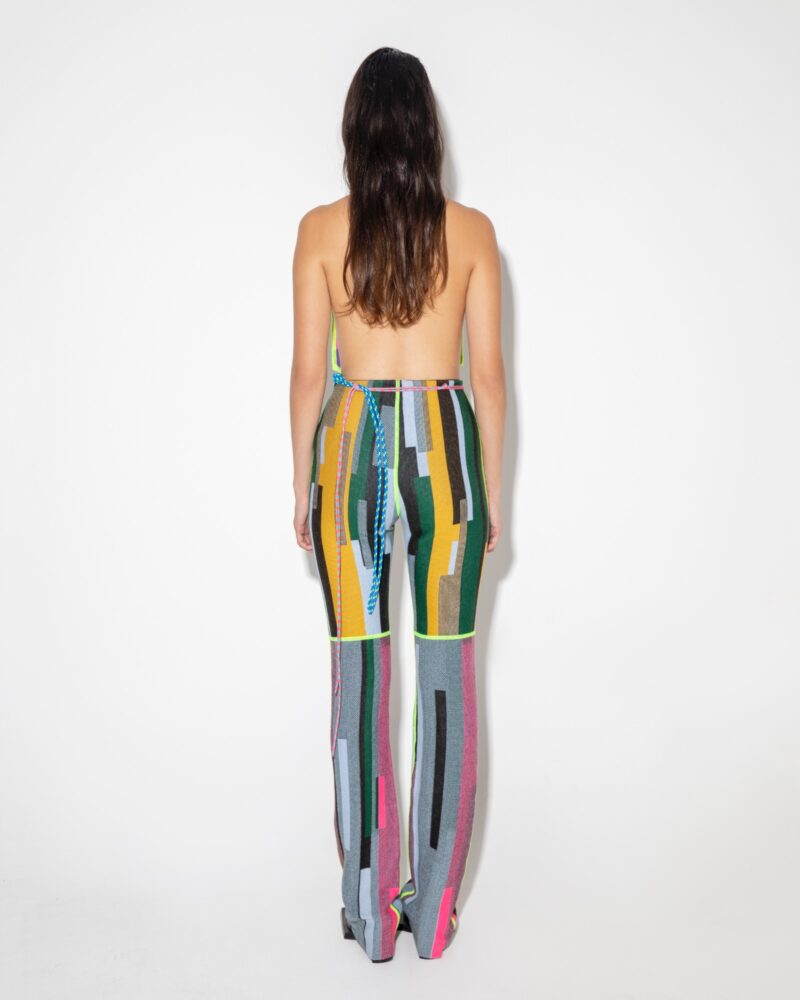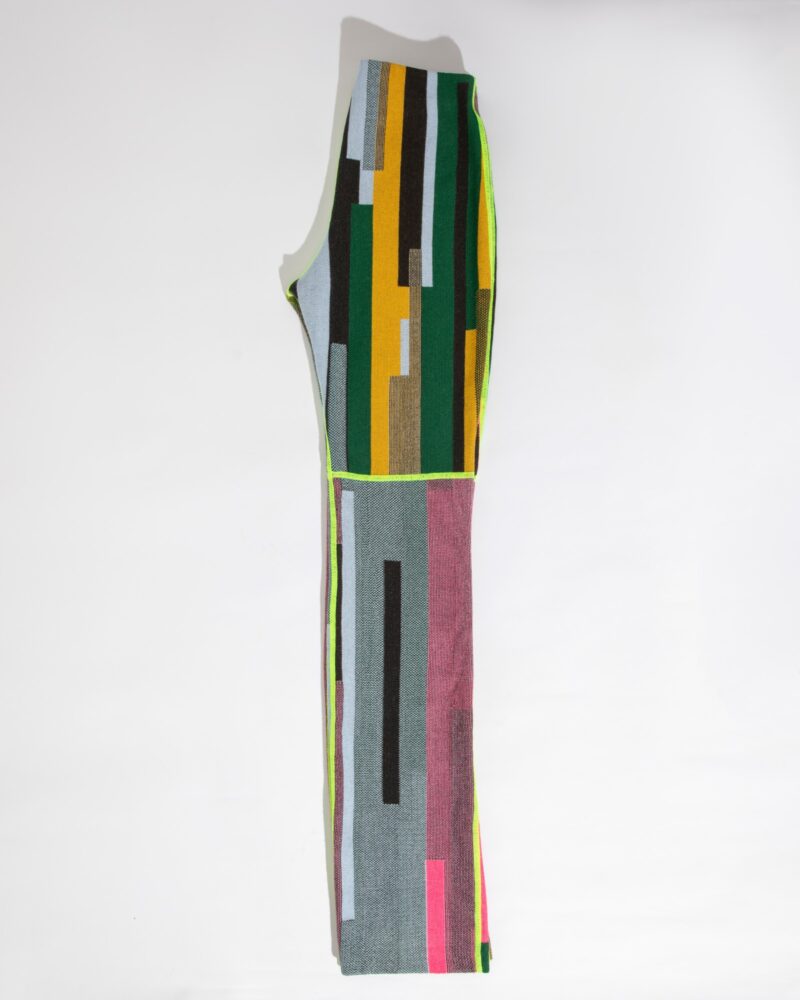 Parallel Trousers 05
Limited Flared Parallel Trousers.
Knitted mainly from merino wool with a rebellious effect of inverse alternation of the jacquard for the pattern, i.e. alternating the reverse and the front.
Zero waste product. All the sampled material intended for disposal was processed for the production of accessories. Custom knitted design made in Prague. Gently crafted in Czech Republic.
• merino wool
• high-waisted
• flared
• full-length
• zero waste
65% merino wool
35% acrylic
Handwash
Do not bleach, or tumble dry
iron medium heat
Gentle cleaning with PCE
NO harmful or irritant chemicals used
SAFE & healthy working conditions
SIZE
Length 116 cm
Waist 32 cm
Leg Opening Width 19 cm
FIT
• The elasticated waist allows for a comfortable fit
• This piece is only produced in one size